I don't know about you guys but I'm finding it harder and harder to read music blogs these days. It just seems like any old artists who break the seal of them, automatically have unlimited and un-vetted posting rights. I'm seeing a hell of a lot of content but nowhere near enough depth (I'm obviously talking about bigger blogs but seems that most of my favourite smaller ones have faded away… open to any new suggestions).
I'm more than willing to accept that this is just me, it feels a little like I'm simply getting older, slightly more grumbly and generally harder to please… but I'm happy with that. However just as you can occasionally uncover buried treasure in a charity shop full of cheese (not that I'm against the cheese mind you), there is definitely some new music that still manages to hit just the right spot. Enjoy 🙂
The Stepkids – Moving Pictures
Finally got a copy of their new album today and I can see it's gonna get played a lot already. They're kind of like a Stones Throw Steely Dan.
Elvis Costello & The Roots – Walk Us Uptown
Heard this on the radio and at first thought it was an incredible old Elvis Costello track I simply hadn't heard before, figuring 'The Roots' must have been an old band of his… didn't figure it was actually The Roots! Not had a chance to check the whole album yet but this single is a winner. Saw The Roots at Bestival a couple of weeks ago and half expected / hoped for Costello to make a sneaky appearance… he didn't but the band are still as incredible live as they ever were.
If you're feeling this, then I quite enjoyed this interview in The Guardian with ?uestlove and Costello
Stylo G feat Sister Nancy – Badd
Stylo G seems to be on fire at the moment tune wise and this is a hype as hell follow up to Soundbwoy. Heard that he's done a version of Jus Now's 'Tunn Up' – literally can't wait to hear that (the Jus Now boys make an appearance in this video). Hoping to catch Jus Now down at Brisfest later (they're on at 8pm on the Soundclash Stage if anyone's headed down there).
Emilie & Ogden – Seventy Seven
Much respects for Music Is My Sanctuary for being a solid music blog and for also introducing me to these guys from Montreal. Emilie Kahn lays down some stunning folky vocals whilst her trusty sidekick Ogden allows himself to be blissfully plucked by her (he's a harp).
Nappy Riddem – Rock Steady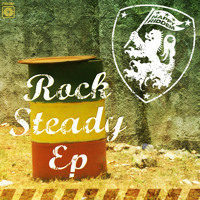 The Nappy Riddem boys always lay down some fun and funky Reggae / Breaks party tracks but this rather more reflective tune just felt a little bit special from them. Really like it.
Deadline & Pete Cannon feat. Serocee & Yogi – This Is…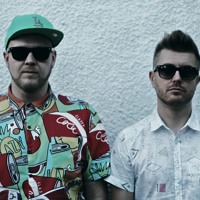 This originally dropped on a mixtape from High Focus' DJ Sammy B-Side a year ago but it just appeared on a Deadline + Pete Cannon Soundcloud page as a 'radio edit' and will be out properly in about 6 weeks.
Baby Queens – Red Light
So happy to see this track finally out. It's a load of my favourite girls from Cardiff with a truly beautiful tune that could easily skyrocket given the correct trajectory. It's out on Strangetown Records, a label run by Super Furry Animal's Cian Ciaran (who also produced the tune – though this is strictly Soulful R'N'B, so steadfast Cian / Furry fans should maybe approach with a touch of caution).
Kobo Town – Mr Monday
Saw these guys in a small venue in Bristol last month but taken me a while to post anything from them. They're a largely Trinidadian Calypso band now based over in Canada… and they're great. Not a new tune but fairly new to me. Grab a copy of their album 'Jumble In The Jukebox' here.
Phoenix City Allstars – Paint It Black
Taken from the forthcoming Phoenix City All-stars album of Rolling Stones covers (and tracks they covered themselves such as 'Satisfaction', etc). 'Skatisfaction' is out on 4th November via Phoenix City's sister label Hotshot & Scorcher, set up through the London International Ska Festival.
And that's all til next time. You might catch a few more tunes if you follow me on Twitter @kaptinisdead